What is Elrond (EGLD)?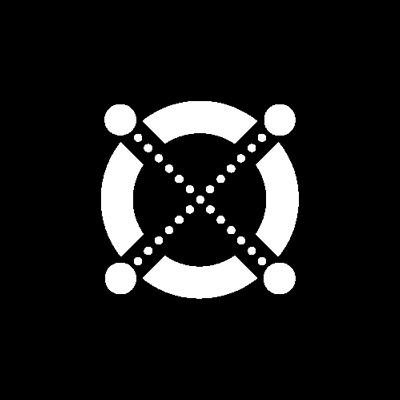 The
Elrond (EGLD)
project is a public blockchain solution focused on security, efficiency, scalability and interoperability by employing two key elements:
Adaptive State Sharding
Proof of Stake consensus
The goal is to create a high throughput, fast transactions and low-cost platform, enabling efficient and competitive dApp user experiences in real-world use cases. The Elrond project believes that its highly scalable, quick transactions, and cheap make the network well matched for machine-to­-machine operations and the loT economy.
''Years from now, we will look back at this moment, as the instrumental transition from a promising but experimental technology, to one of the most important technologies of the decades that followed.''
Who founded Elrond?
The Elrond project was founded in 2017 by the Mincu brothers (Beniamin & Lucian) from Romania and Lucian Todea. The project is built by a team of experienced entrepreneurs, engineers and researchers with experience at Google, Microsoft and Intel.
Beniamin Mincu was one of the first blockchain pioneers in Romania, and since 2014 involved in the NEM.io team, and investor in several blockchain startups via MetaChain Capital which he founded with his brother.
Lucian Mincu is a highly motivated infrastructure engineer with experience in developing end-to-end startup solutions, to designing and implementing complex infrastructure and network architectures. He has entered the blockchain space in 2016, where he co-founded MetaChain Capital.
Lucian Todea, an entrepreneur since 2001, at the age of 21 he launched its first website that later became known as Soft32.com. In 2002, Lucian decided to drop The Bucharest University of Economic Studies, so he could focus on building and expanding the Soft32 platform. ITNT, the company behind Soft32, was acknowledged in 2014 as one of the fastest-growing tech startups in Europe and EMEA. Besides, he was involved in several other tech startups activating in mobile payments, gaming, travel or mobile advertising.
Can I earn money with Elrond?
Sure, you can earn euro's by selling &
buying Elrond ( EGLD) at Coinmerce
. Sell for a higher rate than what you bought them for. In past years, Elrond's value has increased a lot, but also had some significant losses. At March 2020 the Elrond rate had an all-time-low of €0,000501. Be aware that Elrond has proven to be volatile, so losses can follow profits. Always trade Elrond responsibly.Since 2022 the new name of Elrond is
MultiversX
.