What is Tron?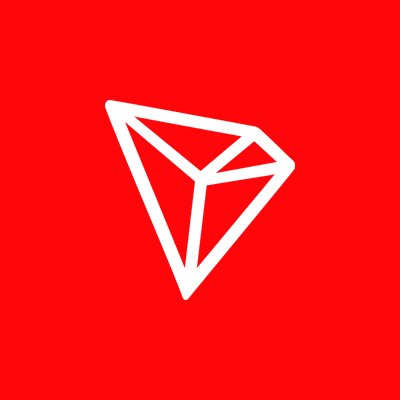 Tron is a project dedicated to the establishment of a fully decentralized internet and its infrastructure. The protocol of Tron is one of the largest
blockchain
systems in the world. Which offers a public infrastructure, supports high throughput and flexible scalability.
In May 2018, the mainnet went online. According to official statistics, over its seven months online it has seen explosive growth in its ecosystem, with more than one million addresses being used, and more than 4,000 daily DApp users.
July 2018, Tron acquired BitTorrent.
BitTorrent
is a communication protocol for peer-to-peer file sharing, used to send/receive electronic files over the internet.
How can I use Tron?
Tron can be used just like any other currency. You can pay for goods and services (online) and use Tron (TRX) for trading. Or invest (hodl) and hold for a long period, in this case, make sure you save your Tron (TRX) safe, preferably on an offline
wallet
.
Who founded Tron?
July 2017, Tron was established in Singapore by the Tron Foundation, headed by its CEO Justin Sun.
Justin Sun is a tech entrepreneur and holds an Master of Arts in East Asia Studies from the University of Pennsylvania and a B.A. in History from Peking University. He is also the former chief representative of China for
Ripple
& founder / CEO of the mobile social app Peiwo. At the age of 26, Justin was chosen by Jack Ma (founder of Alibaba) to study at the Hupan University, he was the only millennial among the first graduates. June 2019, Justin won the record-breaking € 4m bid to have lunch with Warren Buffett, CEO of Berkshire Hathaway.
Tron versus other cryptocurrencies
Compared with
Ethereum
and EOS,
TRON
has better capabilities than EOS, but lags behind
EOS
in terms of block time and TPS. Its token economy has a more flexible design, and in the early states it has been more developer-friendly. Still, it can't avoid the capacity bottlenecks that the asset pricing model brings about.
Can I earn money with Tron?
Yes, you can earn money by trading Tron (TRX). Buy low, sell high. Tron can be used to trade against other
cryptocurrencies
. In past years, Tron's value has increased enormously, but also had some huge losses. Early 2018, the TRX rate peaked at almost € 0,27. Be aware that Tron has proven to be volatile, so losses can follow profits. Always trade responsibly.
Trade, buy and sell Tron TRX at Coinmerce