How do I withdraw a cryptocurrency?
To withdraw a cryptocurrency to an external wallet, you must first verify your external wallet. Click
here
for information on verifying an external wallet. Once you have verified a wallet, you can withdraw cryptocurrencies via the steps below.
To withdraw cryptocurrencies from your Coinmerce wallet, go to 'Wallets'.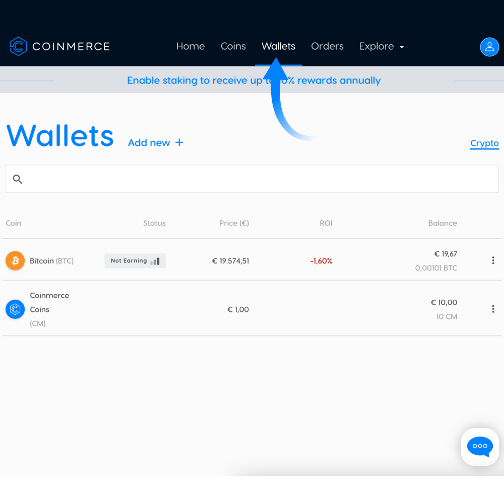 Press the three dots and choose withdraw.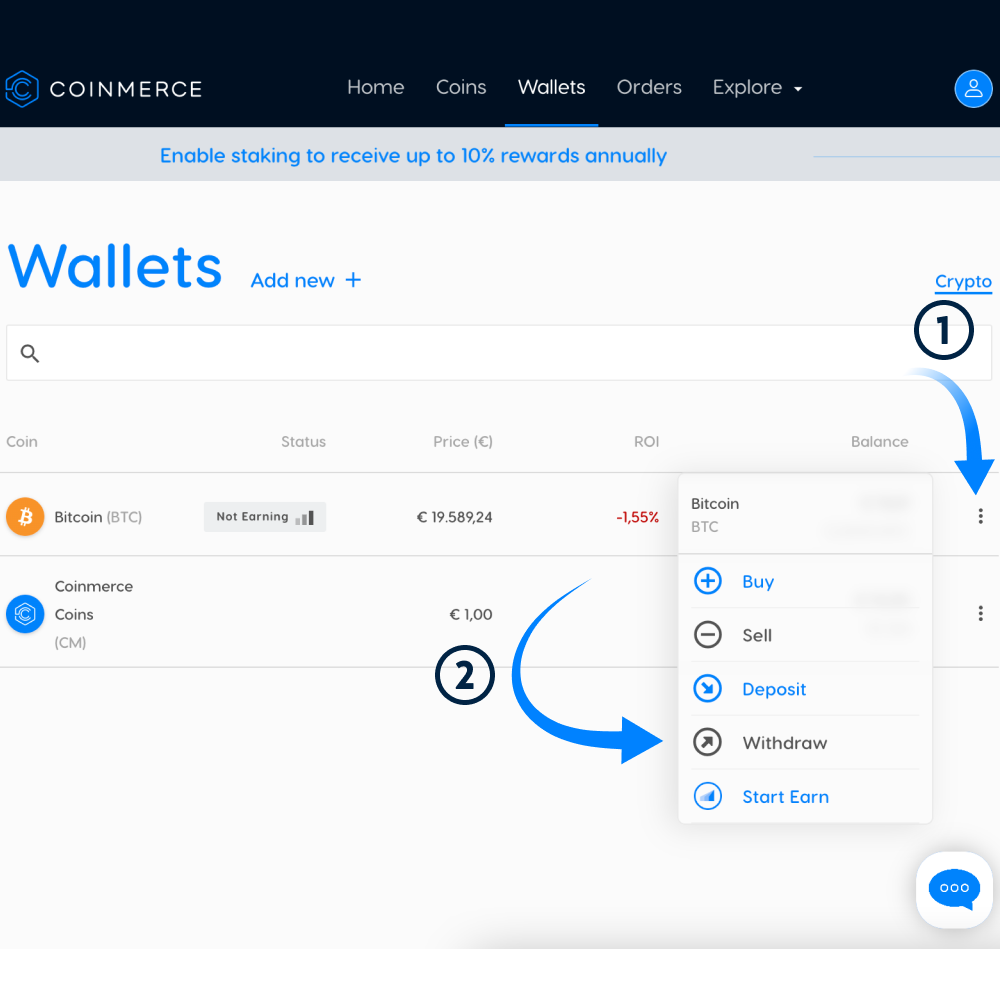 Then choose the amount in euros or cryptocurrencies you want to withdraw and click next.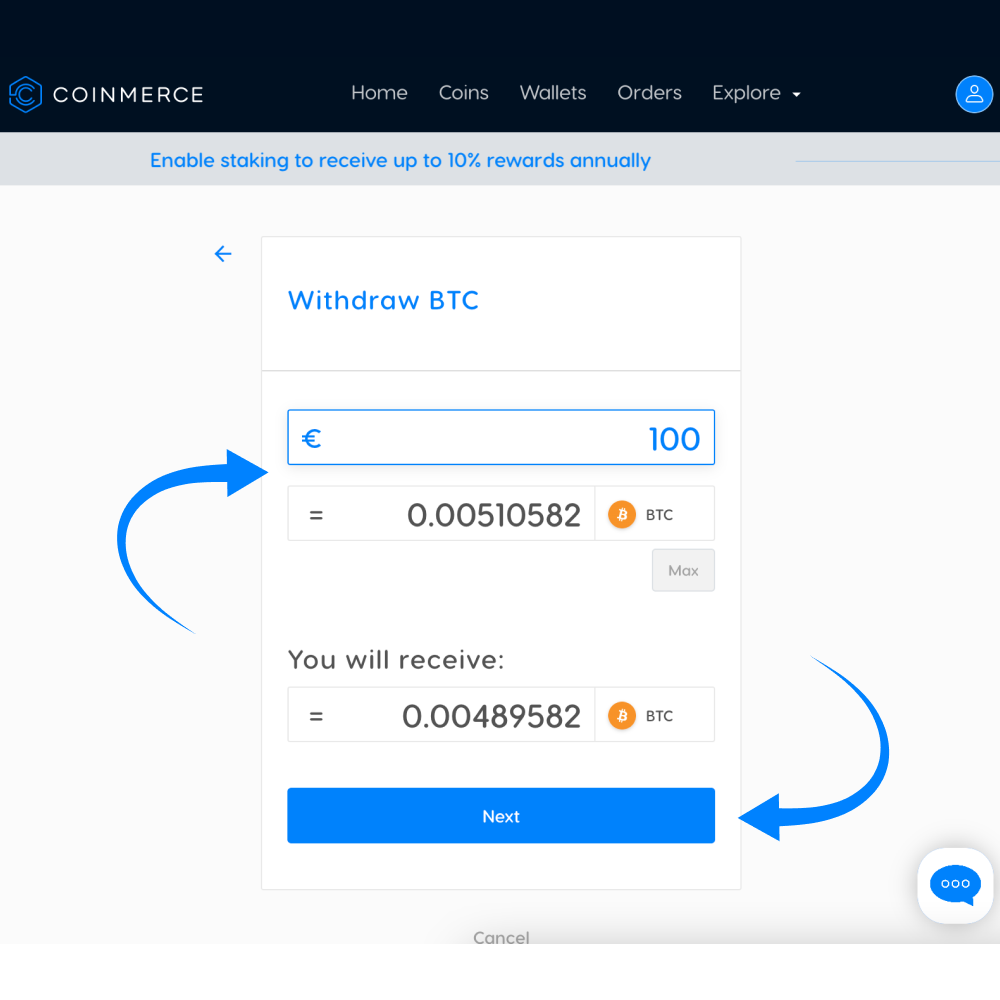 Choose the right wallet address, if you have multiple wallet addresses for the same crypto coin, first click the arrow and choose the right wallet address to which you want to send it. Then click next.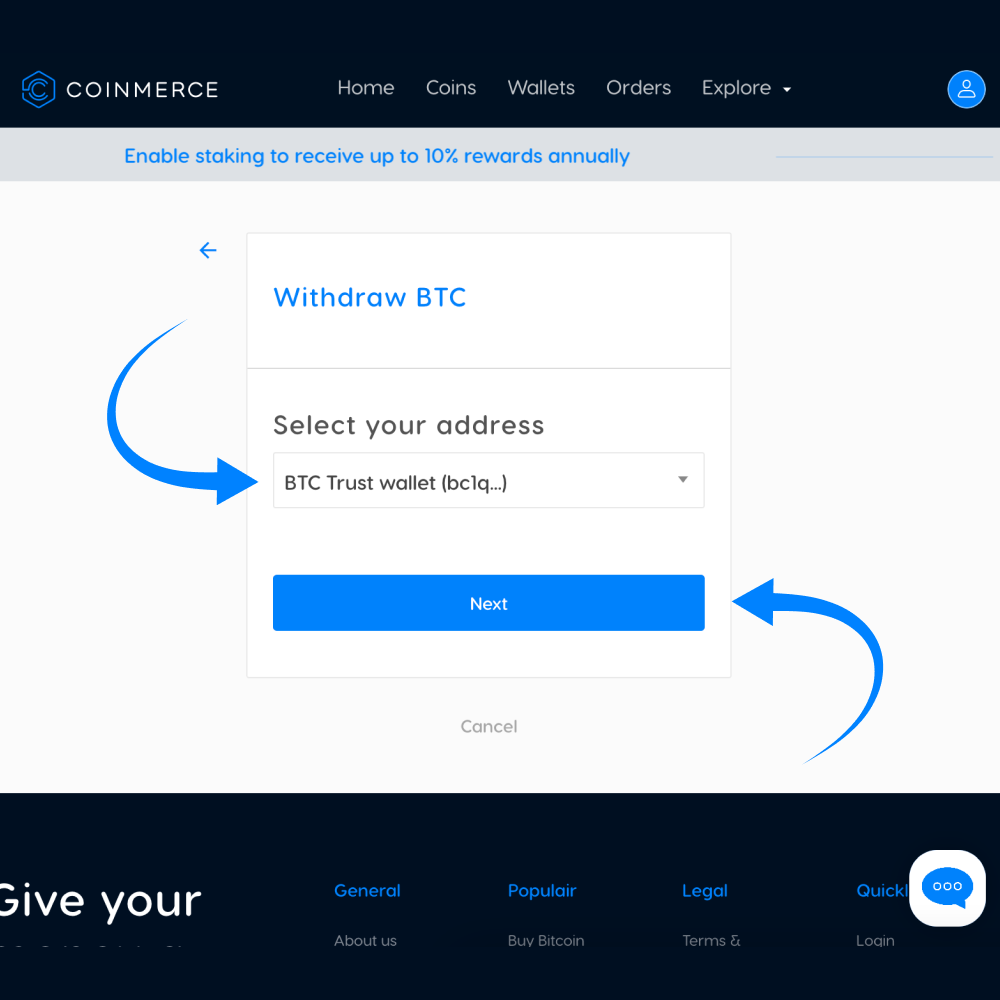 In the next window, you will see the order confirmation, check it, and click confirm withdraw.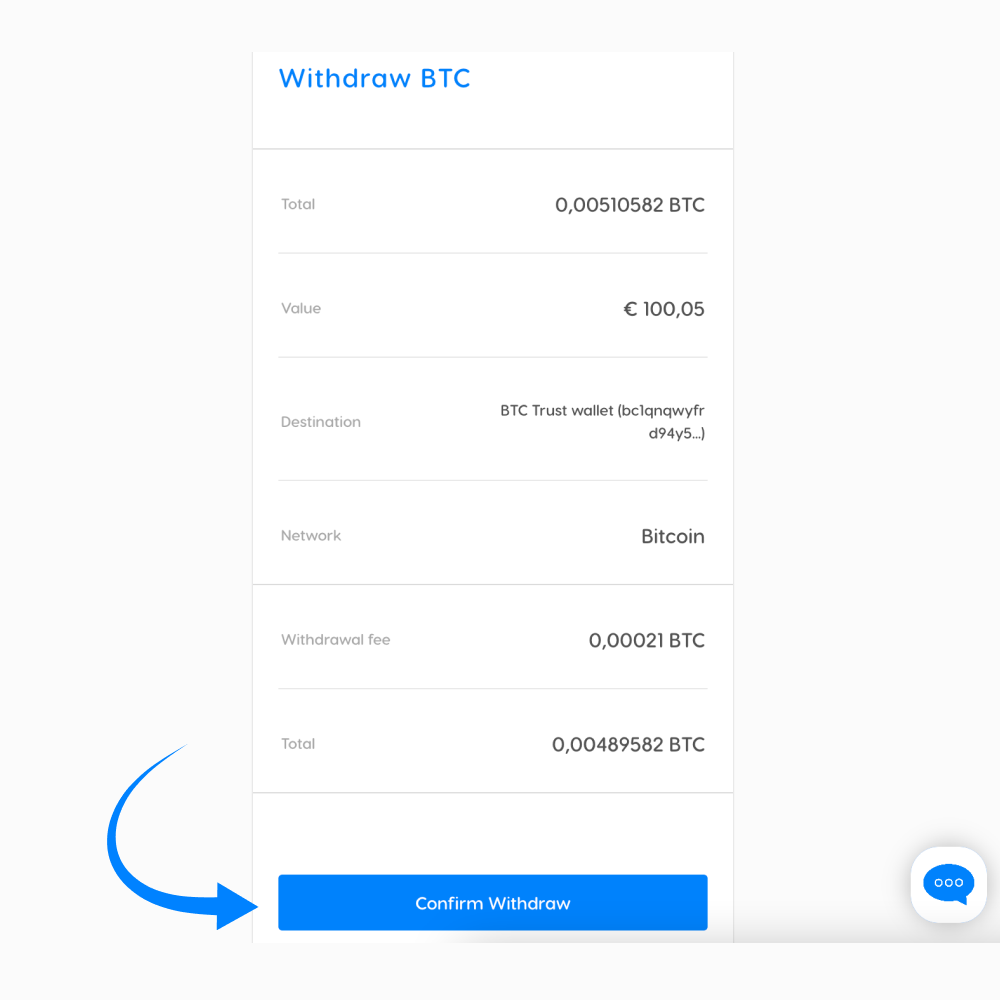 The second way is to go to '
Coins
', there scroll down, and select 'Withdrawal'. Then follow the same steps as described above.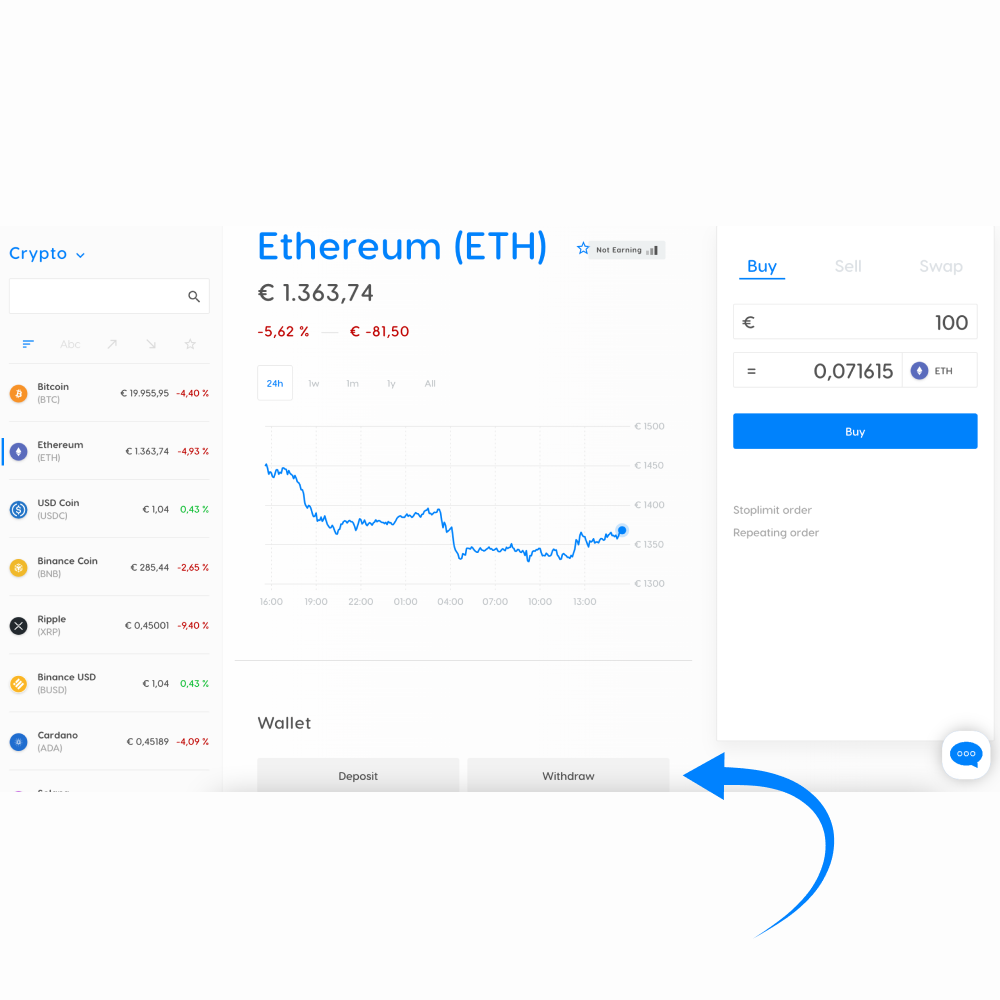 It may take some time for your coins to arrive in your external wallet. How fast the transaction is processed depends on a number of factors such as the specific coin, the size of the transaction, and the network used. 95% of transactions are processed within one hour. See an instructional video on how to withdraw cryptocurrencies on Coinmerce
here
. You are only allowed to send cryptocurrencies to a wallet owned by you. Make sure you always send cryptocurrencies over the right
network
. When choosing a cryptocurrency in the wallet verification process, you will get a notification on which network to use.