Crypto News: Affordable crypto mining is now possible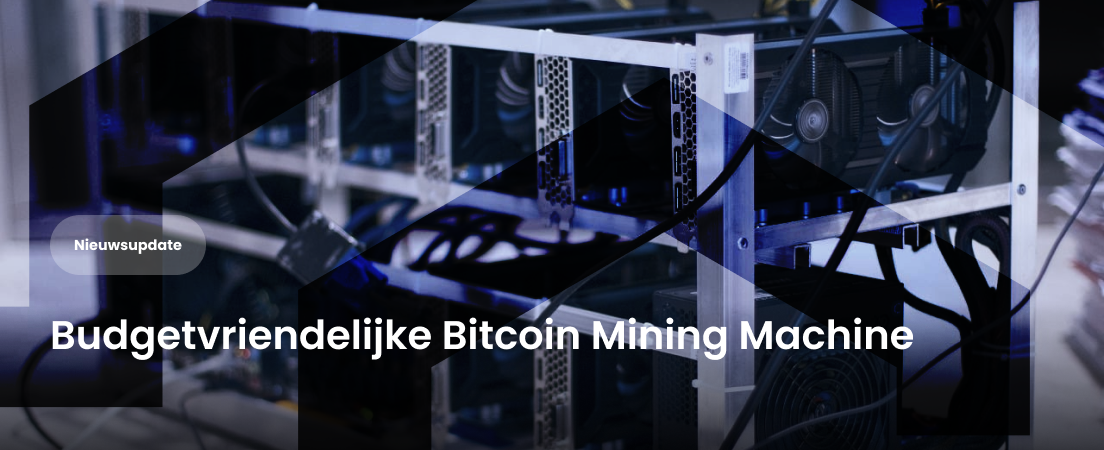 Welcome to another new crypto news summary. Read on to find out all the important news and events within the world of cryptocurrency from last week.


Bitcoin mining device costs just €2,80
Bitmaker, the company behind a revolutionary Bitcoin (BTC) mining computer, has managed to produce a mining computer for as little as $3, or €2,80, each. Although the yield of this compact mining computer is not extraordinarily high, its arrival marks a major turning point in the Bitcoin mining industry. This is because this industry has been suffering from a mining exclusivity problem for quite some time.

The introduction of the small and affordable mining computers is meant to be a powerful counteraction to the "secret and exclusive" atmosphere currently surrounding bitcoin mining. Bitmaker's machines are fully in line with the fundamental idea behind Bitcoin: "open-source, transparent and accessible to all".


Justin Bieber combines music and crypto
World-famous singer Justin Bieber has taken a remarkable step into the world of cryptocurrency. The singer has decided to dive deeper into the world of non-fungible tokens (NFTs) by transforming one of his big hits into a digital collectible. Fans of his music will also have the chance to benefit by investing in it.

Earlier this week anotherblock, a music technology platform focused on blockchain, announced that Justin Bieber's 2016 song "Company", which has achieved more than 500 million streams, will be transformed into an NFT from today. A total of 2,000 copies will be available for fans to invest in.


PostNL takes another step into the world of crypto
About a year ago, the Dutch postal office PostNL enthusiastically made its entry into the world of cryptocurrency by launching their very first collection of NFT crypto stamps. This 'NL crypto stamp' quickly caused excitement within the Dutch crypto and collecting community, and the release was a great success. It was so overwhelming that PostNL is now ready to present a second collection of NFTs.

As a follow-up to last year's collection, the launch of the new crypto stamps is accompanied by a challenging game called: 'Hack the crypto wallet'. The lucky and clever participant will have a chance to win an exceptional prize: a gold crypto stamp. Made of 20 grams of pure gold, worth more than €1,100 when announced.

Every week, participants will receive a clue that will bring them step by step closer to the correct password for the crypto wallet. This process takes four weeks. The one who enters the correct password first wins the sought-after gold crypto stamp.