Switching from Binance to Coinmerce? Or are you already a Coinmerce customer and still have assets standing at Binance? No problem! Both are arranged in no time, see below the step-by-step plan from your Binance account.
Step 2. Click on "Read More".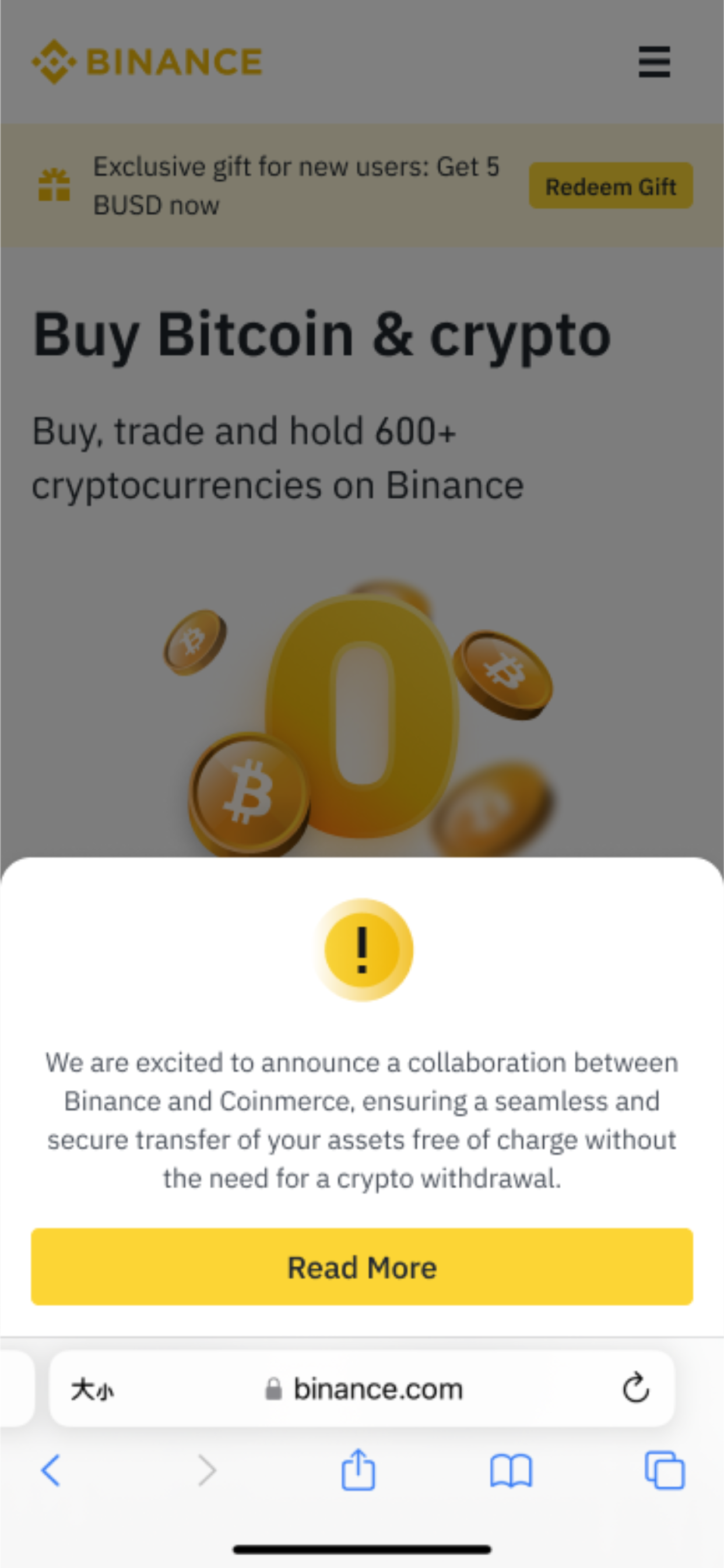 Step 3. Read the terms and conditions.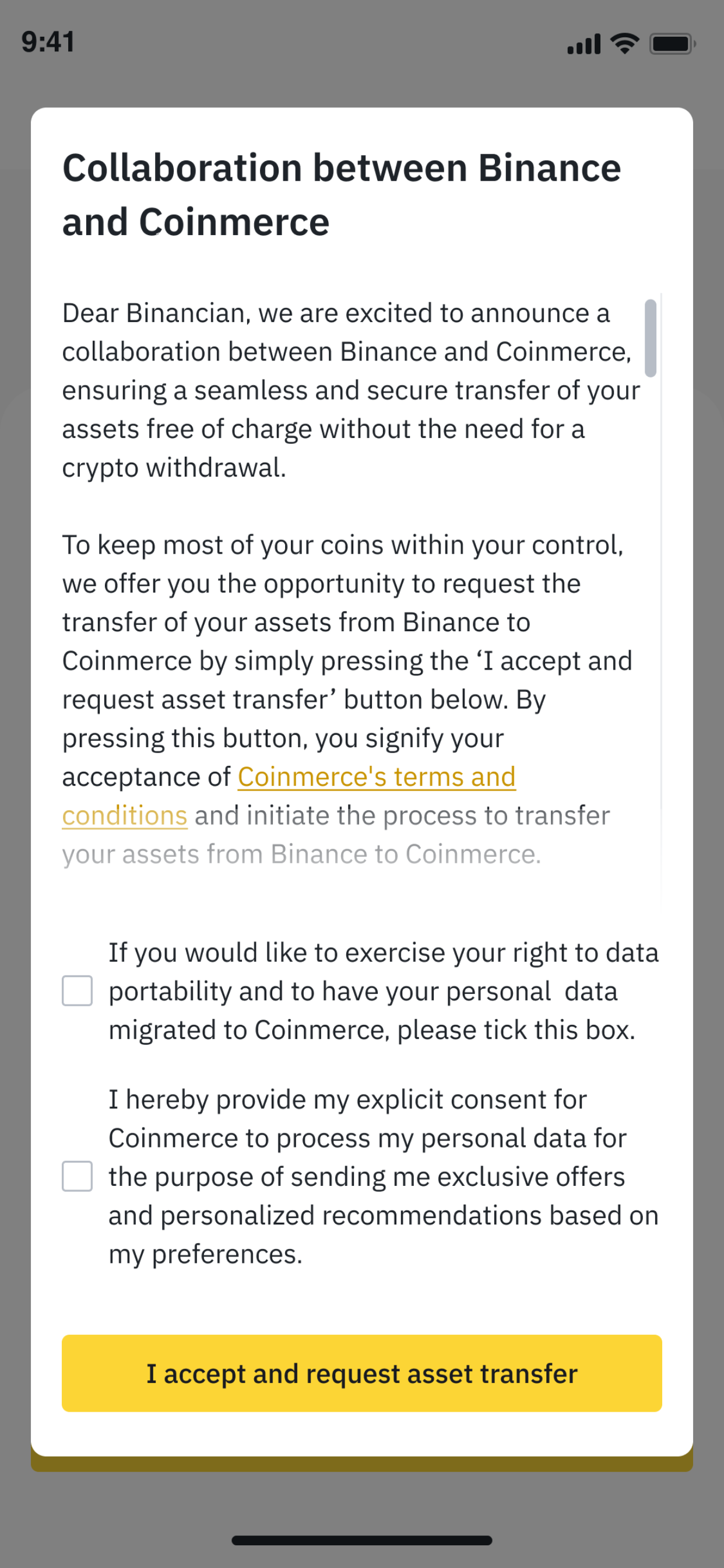 Step 4. Accept the terms and conditions and start Asset Transfer.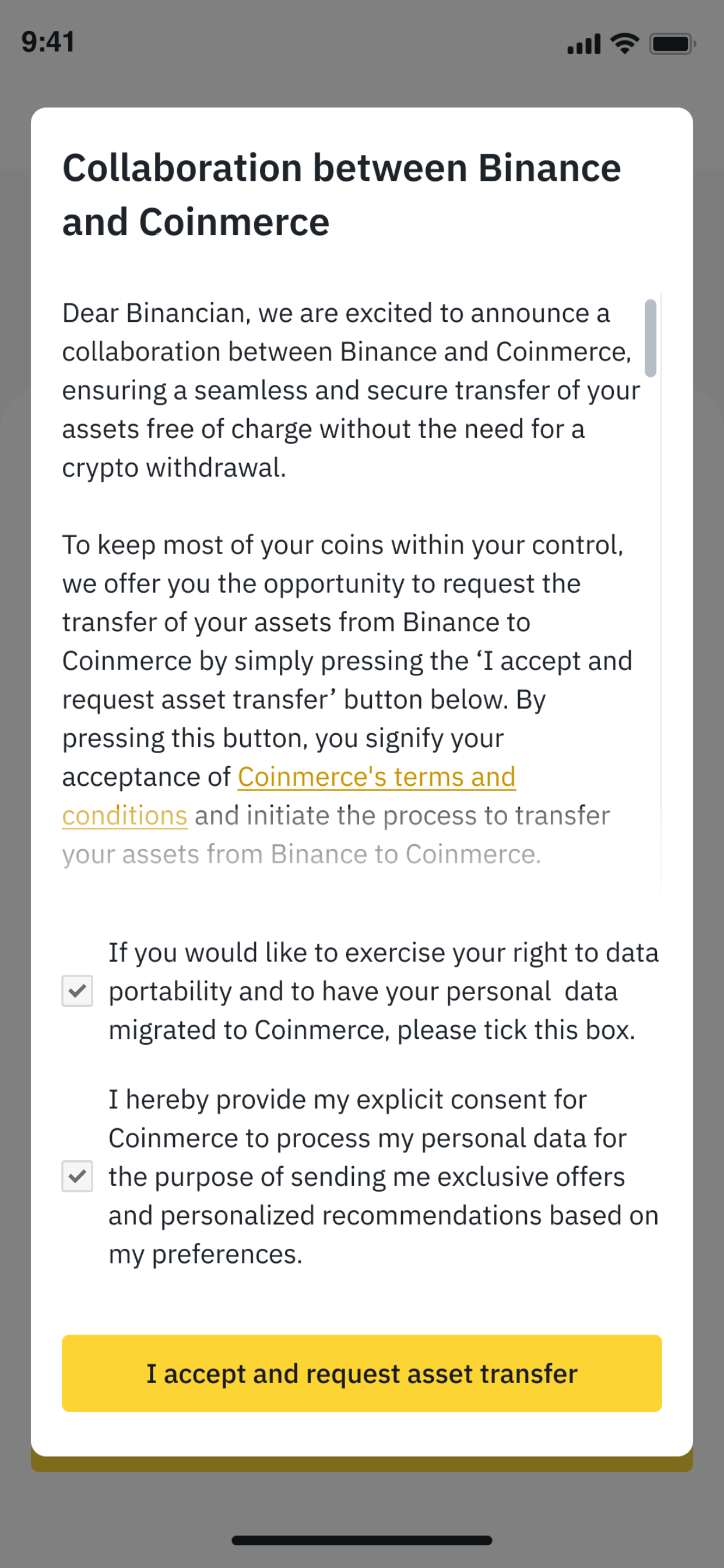 Step 5. You will receive an email from Coinmerce with the confirmation.