Crypto News: Blockchain gaming shows excellent potential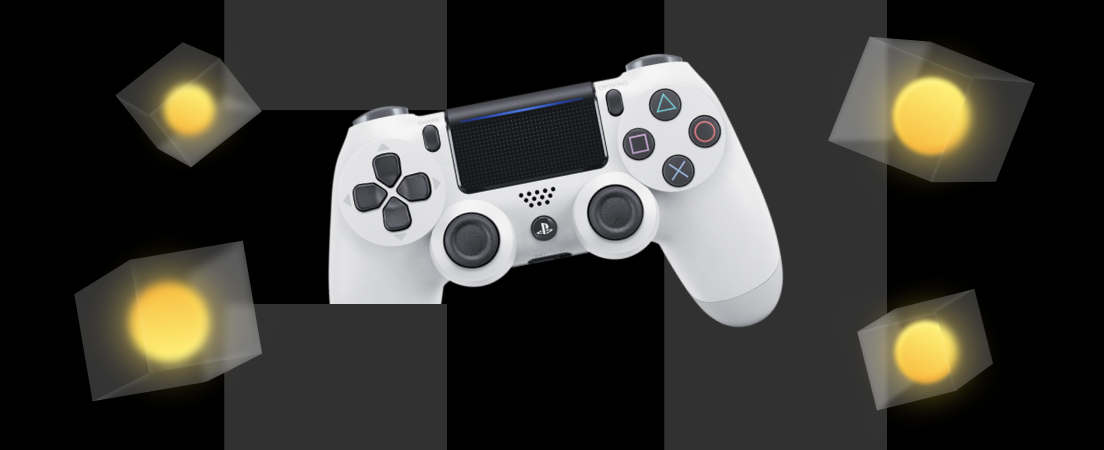 Welcome to this week's crypto news summary. All the essential news and events in the crypto world from last week (Feb. 20 to Feb. 24) are summarised below, so you'll be entirely up to date again before you head into the weekend.

Do you want to know what news there was in the crypto world this week? Then read along quickly!


Blockchain gaming accounts for half of the crypto activity in January
After a period of diminished interest in blockchain gaming, the phenomenon reared its head again in the first month of 2023. According to data released by DappRadar, blockchain gaming accounted for 48% of total blockchain activity in January.

This rise is likely due to increasingly optimistic news from the crypto gaming sector. For instance, news came out to feed Gala Gaming which acquired a new gaming studio.
During the bear market, blockchain gaming already showed potential.

A popular blockchain technology used in gaming is non-fungible tokens (NFTs). Game players can collect these. The potential of NFTs in games should be considered. Gaming is currently the most widely used application of blockchain technology. Crypto gaming was responsible for almost half of all blockchain transactions by 2022.


New Mastercard partnership enables crypto payments
Payment provider Mastercard announces a partnership with Immersve. Immersve is a Web3 payment protocol that allows users to pay with cryptocurrency in the digital, physical and metaverse world.

This new partnership uses decentralised protocols to complete cryptocurrency transactions at outlets accepting Mastercard payments. Users can use their betting wallets to make crypto payments without relying on a third party for collateral. Immersve allows users to use USD Coin (USDC) for all purchases.

Users can access the feature through popular web3 wallets and use their private keys to approve payments.


Tezos and Google Cloud to collaborate
Tezos (XTZ) is a cryptocurrency running at the top of the crypto industry for years. Tezos made a promising partnership with Google Cloud this week. Tezos increased by 6% after announcing this partnership.

The new collaboration between the Tezos Foundation and Google Cloud aims to accelerate the development of Web3 applications. As part of the collaboration, Google Cloud will become a validator on the Proof of Stake network of the cryptocurrency Tezos.

Through these collaborations, business customers of Google Cloud will also have the opportunity to develop and launch Web3 applications on the Tezos blockchain, with support from Google Cloud's infrastructure. This collaboration creates an excellent win-win situation for both companies.


Bitcoin Lightning Network usage is gaining momentum
Bitcoin's (BTC) Layer 2 scalability solution, better known as the Lightning Network (LN), can be used as a means of payment in everyday life. Unlike the Bitcoin network, which is only capable of processing seven transactions per second, the Lightning Network can send transactions with the BTC currency at lightning speed and low cost.

More and more capacity is coming into the LN network, ensuring that there is more liquidity for users. This means users can experience faster payment speeds and higher transaction volumes.

The Lightning Network received a nice boost during the launch of the platform Nostr, this platform creates a simple, open protocol that enables global, decentralized social media. Social media applications can also be built on the platform. On the decentralized Twitter alternative Damus, users can earn bitcoin through their posts. More than 625,000 people are now signed up on the platform, this may help the adoption of Layer 2 scalability of Bitcoin.


Spotify tests new playlist feature for NFTs
Music giant Spotify seems to be making a move toward the world of Web3. The company is currently testing so-called token-enabled playlists with a small group of Android users in the United States, the United Kingdom, Germany, Australia and New Zealand.

A token-enabled playlist is a playlist that you can only listen to if you have a particular NFT in your possession. Through a feature on the platform, users can connect their wallet to prove they possess needed NFT.

For the next three months, token holders of Fluf, Moonbirds, Kingship and Overlord can access this feature through a special link.