PancakeSwap launches NFT marketplace and NFT collection 'Pancake Squad'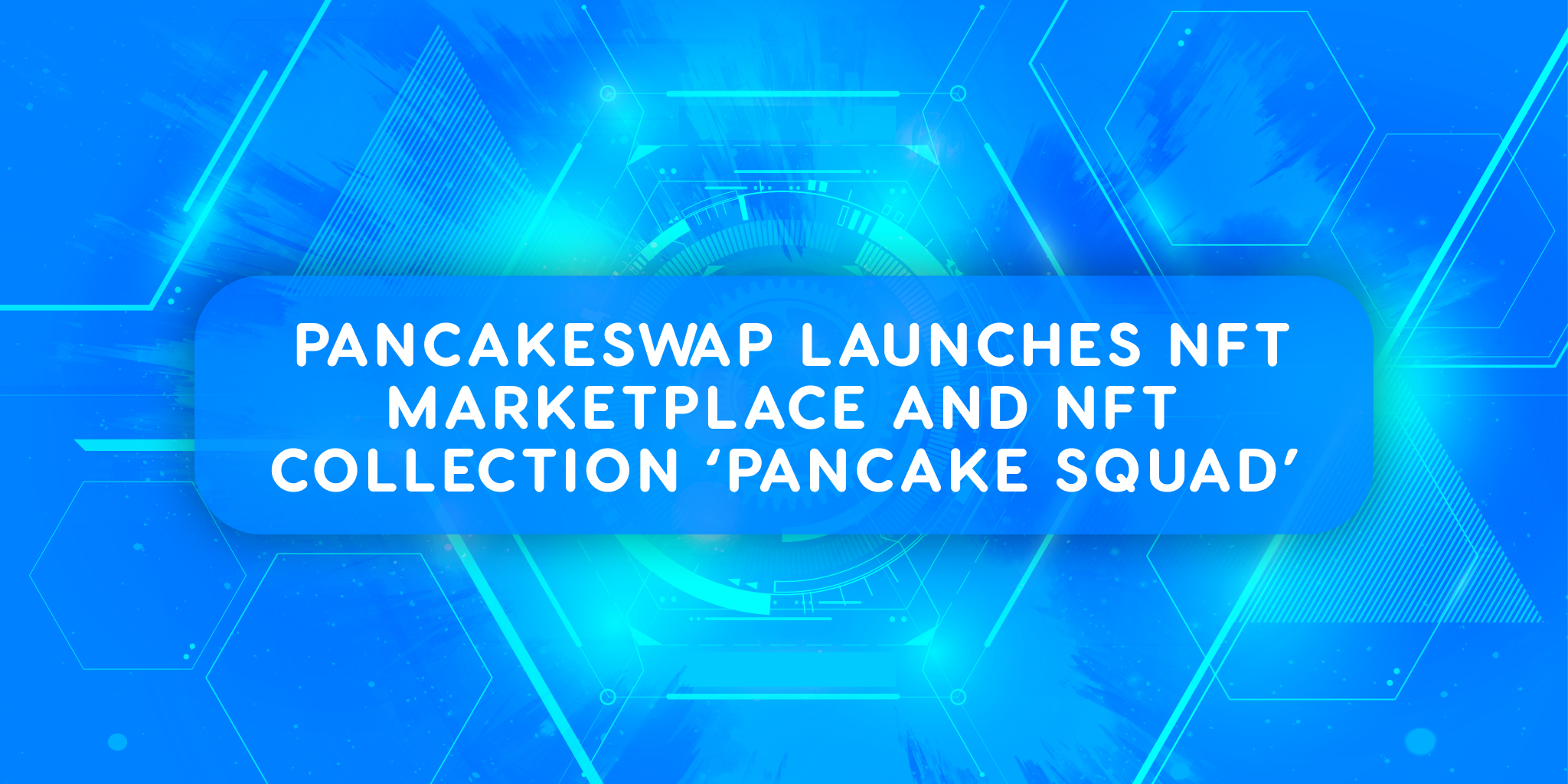 PancakeSwap, the most widely used DEX (decentralized exchange) on the Binance Smart Chain, recently launched its long-awaited NFT marketplace. To kick-start this marketplace, PancakeSwap also released its first official NFT collection this morning, called 'Pancake Squad'.

Over the past year, NFTs went viral both inside and outside the crypto space, with big names such as Paris Hilton, Gary Vee and Snoop Dogg embracing the new technology. However, the general public was drawn to NFTs on the Ethereum blockchain, where OpenSea is by far the most popular marketplace.

Meanwhile, NFT collections and marketplaces on other blockchains are also starting to spring up like mushrooms, but the Binance Smart Chain still lacked a proper structure. PancakeSwap wants to fill that spot with its marketplace and NFT collection, in order to put BSC-NFTs more in the spotlight.


NFT Marketplace
The NFT marketplace was originally scheduled to launch on PancakeSwap's birthday, September 22, but the marketplace was ultimately released eight days later due to technical reasons.

PancakeSwap has designated two phases for its marketplace. In phase 1, the previously released "Bunnies," which are part of creating a PancakeSwap profile, and the "Pancake Squad" released today will be tradeable. Phase 2 will see the marketplace expand to support other NFT collections on the Binance Smart Chain.

On September 30, less than 24 hours after the marketplace launched, PancakeSwap's NFT marketplace already saw a trading-volume of $3.7 million. This immediately put it in 5th place on the ranking of NFT marketplaces with the largest trading-volume according to dAppradar.

At the time, it still had four other NFT marketplaces on the Ethereum blockchain above it, but this could change after the launch of 'Pancake Squad' today.


Pancake Squad
When creating a profile on PancakeSwap, you can choose from a few cute 'Bunnies' to set as your profile picture, or to eventually trade on the NFT marketplace. The gen 0 Bunnies are already selling for tens of thousands of dollars, but we were still waiting for the first real PancakeSwap NFT collection.

This morning we finally got there. Those who arrived early at 10:00 CEST could get their hands on up to 10 "Pancake Squad" NFTs. Again, these are bunnies with all kinds of attributes, colors and shapes. Some more rare than others, but cute they certainly are. In total there are 10,000 with a mint price of $300 in CAKE each, which converts to about 15 CAKE at the time of writing.

The sale was split into a pre-sale of 490 Pancake Squad NFTs for gen 0 NFT holders and a public sale for the remaining 9510. In this way, PancakeSwap was able to reward its early adopters by guaranteeing them an NFT. The pre-sale started at 06:00 CEST and the public sale at 10:00. Shortly after 10:00, the collection was already sold out and by now the marketplace is already busy trading.

The NFT marketplace and collection of PancakeSwap are already a great success. So we're already curious about phase 2, in which new BSC NFT collections will be supported on the marketplace. Which project may follow in the footsteps of PancakeSwap's Bunnies and Squad? Will it be the 'Little Ghosts', the 'Binance Punks' or the 'Polychain Monsters' after all?