Crypto News: Telegram now supports Tether (USDT)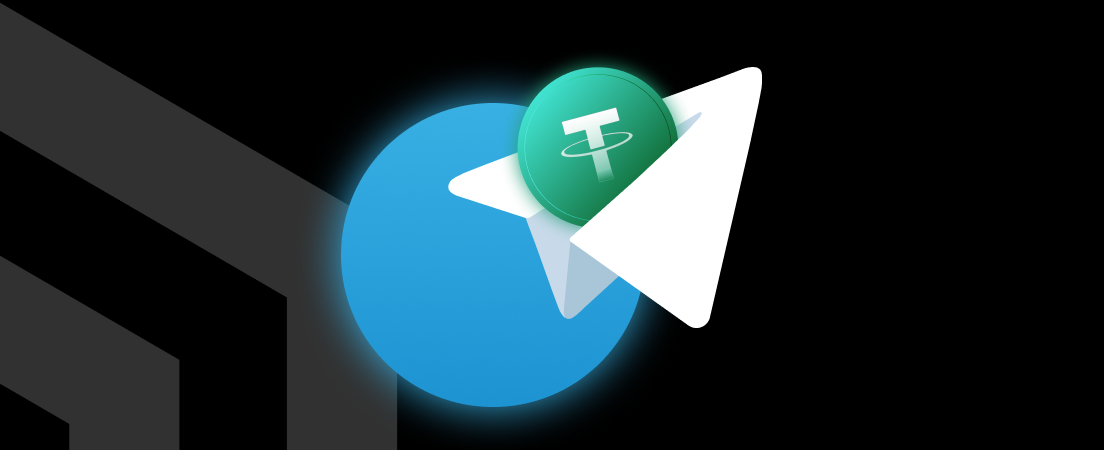 Welcome to this week's crypto news summary. All the essential news and events in the crypto world from last week (March. 20 to March. 24) are summarised below, so you'll be entirely up to date again before you head into the weekend.

Do you want to know what news there was in the crypto world this week? Then read along quickly!


Tether (USDT) can now be sent via Telegram
Since this week, it has been possible to send Tether (USDT) via Telegram, the popular messaging service. Since January, Telegram's chat app also supports Tethercoin (TON) transactions and the platform added bitcoin (BTC) to the Telegram marketplace. Telegram is expanding its crypto services should additions of the largest stablecoin on the market: USDT.

Supporting stablecoin transactions offers the necessary advantages compared to regular crypto. This is because stablecoin is linked to an external currency. For this reason, stablecoin should be less volatile. The value of USDT is linked to the US dollar and is a very popular currency within crypto trading. Therefore, this support for the USDT coin is also a big step for Telegram.

Not only is this a great step for stablecoins, but also for cryptocurrency adoption. Sending and receiving cryptocurrencies with Telegram is as easy as sending a message. Currently, Telegram has around 550 million monthly active users.


Metamask and Moonpay provide Nigeria with the adoption of crypto
MetaMask and Moonpay are once again entering into a partnership. The two crypto companies will provide Nigeria with a new way to buy cryptocurrency. Starting this week, Nigerian users can enter the market directly from their wallet to buy cryptocurrency with transactions through local banks. They can then select Nigeria as a region in Metamask and then select MoonPay as their payment method.

This collaboration will make the crypto world more accessible to Nigerians. Despite the country being a veritable hub for bitcoin and crypto adoption, it can sometimes take effort to buy crypto in Nigeria.


Popular NFT marketplace Magic Eden now supports Bitcoin Ordinals
Since January, generating non-fungible tokens, or NFTs, has been possible on the Bitcoin (BTC) network. These so-called Bitcoin NFTs are called Ordinals and have become very popular quickly. Therefore, the major NFT marketplace Magic Eden launched a new marketplace for Ordinals this week.

Bitcoin Ordinals are rapidly becoming very popular, and Magic Eden is now capitalising on that. Previously, the platform was mainly focused on Ethereum (ETH) and Solana (SOL) NFTs. With Bitcoin Ordinals, the platform is now expanding to Bitcoin as well.

Magic Eden integrates Bitcoin wallets Hiro and Xverse, among others, to make the new marketplace accessible and user-friendly.

Bitcoin Ordinals differ from Ethereum NFTs, for example. Whereas an Ethereum NFT is a token that uses the blockchain, an Ordinal is an inscription on the blockchain engraved in a satoshi.