Wat is Chiliz (CHZ)?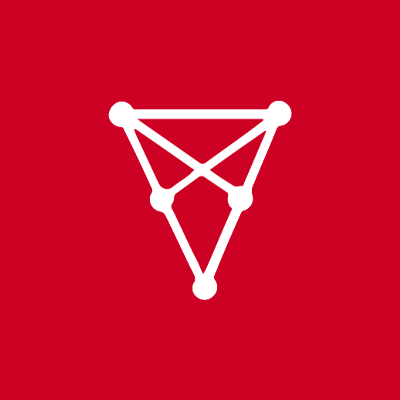 Een digitale valuta die als brandstof fungeert voor blockchain-backed platforms en producten, gericht op mainstream consumenten, te beginnen met Socios.com. Socios.com, geeft sport en e-sport fans de mogelijkheid om hun favoriete teams, games, competities en evenementen te volgen. Tegen 2020 verwacht Chiliz een sport- en e-sportlandschap dat niet alleen wordt gevormd door welke spellen, teams en competities het hoogste publiek trekken, maar door degenen die dat publiek het meest effectief kunnen activeren.
Momenteel kunnen fans enkel toekijken. Ze kunnen geen beslissingen nemen of invloed uitoefenen op de organisaties waar ze van houden.
Hoe kan ik Chiliz gebruiken?
Chiliz Token
(s). Een utility token, gebaseerd op het Ethereum protocol (ERC20 token), is de token die door sportfans gebruikt kan worden om Fan Tokens te verkrijgen.
Fan Token(s). Een utility token vernoemd naar de merken/naam van het partnering sportteam of de organisatie waarop ze betrekking hebben. Dergelijke Fan Tokens worden gecreëerd door een aparte entiteit en zijn ontworpen voor direct gebruik binnen het Socios.com Platform. Fan Token(s) geven de eigenaren stemrecht om met name deel te nemen aan de besluitvormingsprocessen, feedback polls en enquêtes met betrekking tot de sportteams of organisaties waarop ze betrekking hebben. Fan Tokens kunnen uitsluitend worden verhandeld met behulp van Chiliz Munten.
Wie heeft Chiliz opgericht?
Chiliz is in 2012 opgericht door Alexandre Dreyfus. Hij heeft 22 jaar ervaring als serie ondernemer in de digitale industrie. Verder heeft hij eind jaren negentig met Webcity baanbrekend werk verricht op het gebied van web-based interactieve toeristische gidsen. Hij is mede-oprichter van Winamax (de grootste Franse online poker room) & Chilipoker. Succesvolle zakelijke exits zijn onder andere de overname van Webcity via Carrefour - later samengevoegd met een concurrerende dienst & verkocht aan Yelp & verkoop van het technologieplatform dat Chilipoker ondersteunt aan Bally Technologies (nu Scientific Games). Oprichting van Mediarex Entertainment & overname van de Global Poker Index & The Hendon Mob in 2013.
Kan ik geld verdienen met Chiliz?
Ja, je kunt geld verdienen met Chiliz (CHZ) door te handelen of door het
staken van Chiliz (CHZ)
. Koop laag, verkoop hoog. Chiliz kan gebruikt worden om te handelen tegen andere cryptocurrencies. In de afgelopen jaren is de waarde van Chiliz enorm gestegen, maar er zijn ook significante verliezen geleden. Handel altijd verantwoord.
Trade Chiliz (CHZ) bij Coinmerce
.