Thanks to this week's Bitcoin rally in which the price almost reached $13.900 or €11.850, MicroStrategy has seen their BTC holding's value grow significantly.
In August and September, the Nasdaq listed business intelligence company
acquired
a total of 38.250 BTC for a sum of €360 million. Since that investment, the price increased from an average purchase price of $11.111, with 25% to $13.870. This performance resulted in a profit of €90 million within a period of two months. For comparison, during the period between Q1 2017 and Q2 of 2020, the company generated a profit of around €70 million.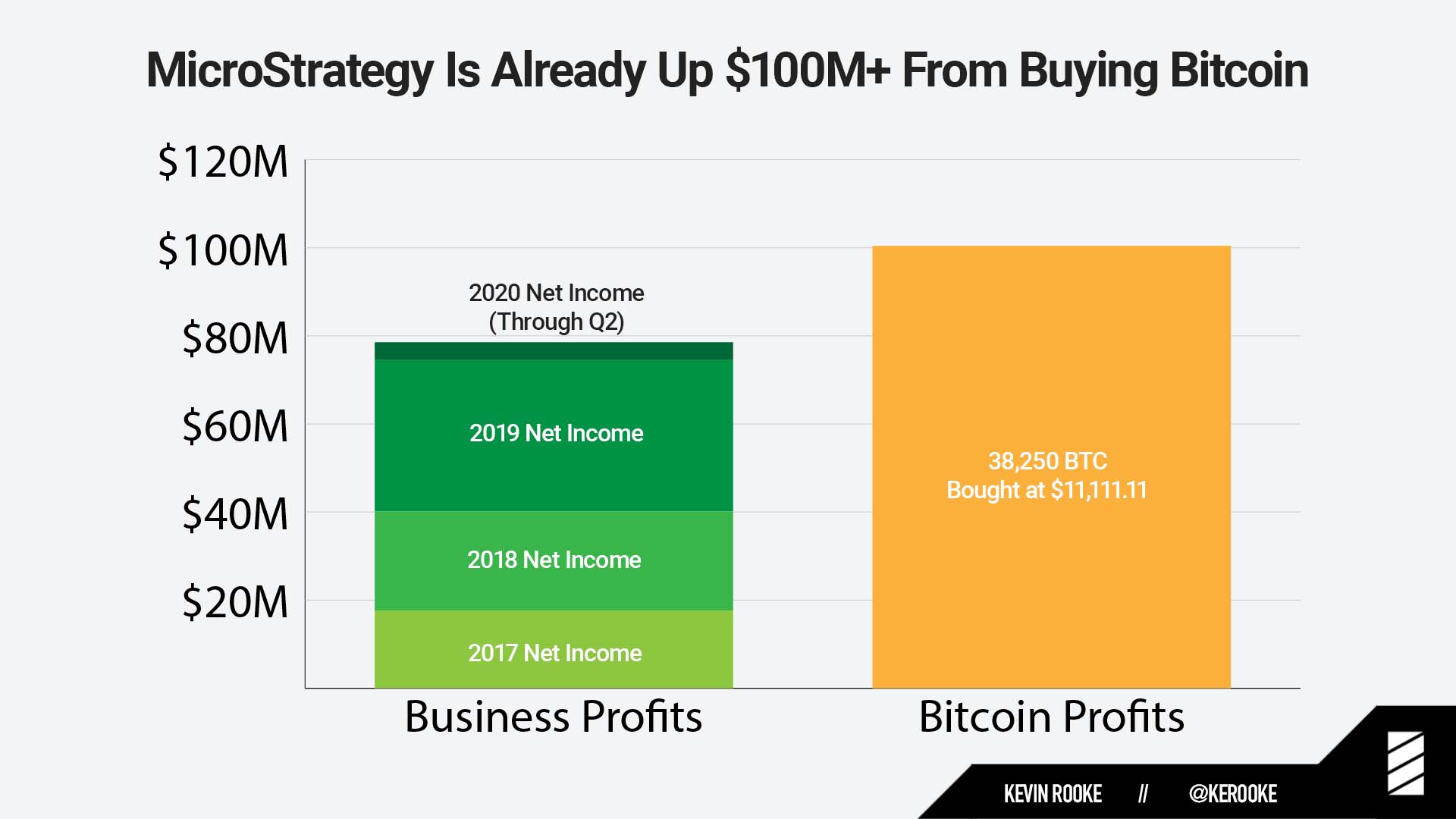 Source: Kevin Rooke
From bear to bull
Back in 2013, MicroStrategy CEO, Michael Saylor said that
Bitcoin's
days were numbered. Seven years later he has allocated a significant portion of the company treasure to the cryptocurrency.